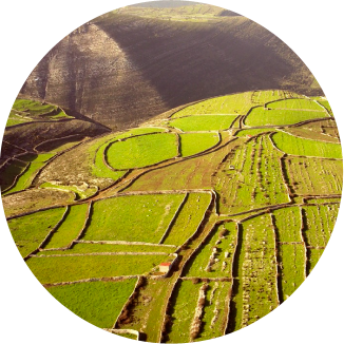 SERRA D'AIRE AND CANDEEIROS
The mountain range known as Serras de Aire and Candeeiros is Portugal's greatest limestone formation, being the first reason that led this area to be protected as a National Natural Park.


The geological morphology of these mountains are sanctuary to a wide range of underwater streams and splendid caves. It's home to a specific animal wild life such as the red-beak chough, several bat species and also specimens of badger, weasel, quail, fox, wildcat, iberian lynx, mongoose, genet, hare and partridge.


Full of biodiversity, the Natural Park of Serras de Aire and Candeeiros shelters a hundred protected plant species, some of them only found in Portugal. The kermis oak, the sanguinho tree, the trovisco bush, the portuguese oak tree, lavender and rosemary are some of the existing specimens in the park.